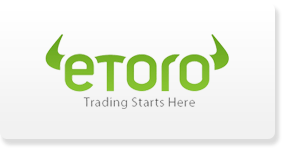 eToro is a wild card for it's unique social trading angle. Run this in addition to your existing broker for some surprising benefits!
With eToro you can take advantage of a largely overlooked method of exploiting social trading platforms. I'll be showing you in just a second how you can massively increase your account size with out changing your trading strategy, add an extra layer of confluence to existing trades to boost win rate by 20% and some other cool tricks.
1. Free extra layer of confluence.
Imagine your in the market looking at the EUR/CHF, you see a perfect pin bar in an uptrend like the chart below.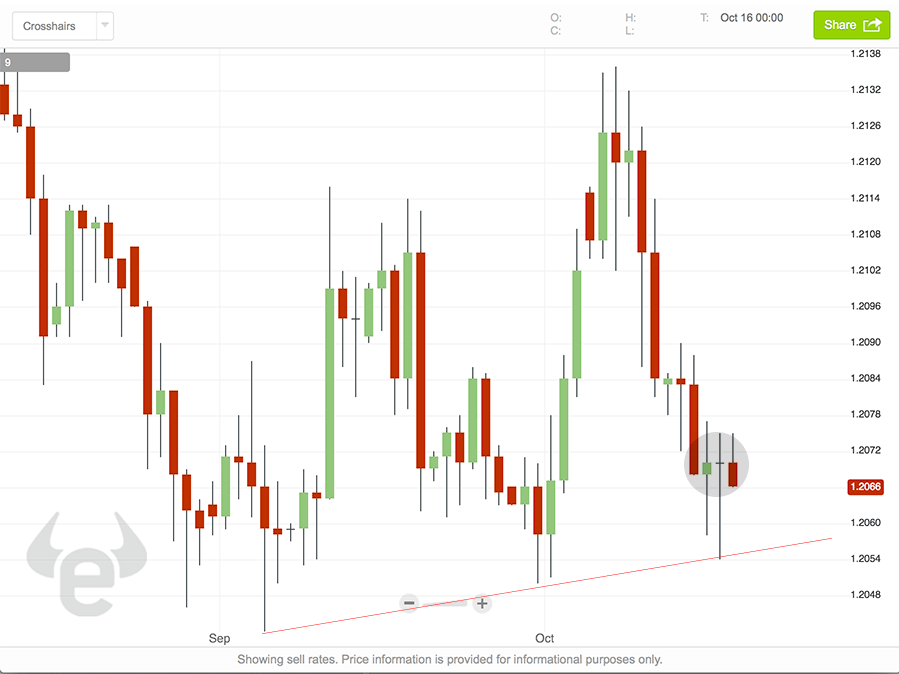 You can see it looks like a great set up, what if you had a way to just ask another 20,000 traders what they thought? Just so you could be even more sure that what you see is right. We'll you can, using eToro. It has a feature you can use to see how many other traders share the same sentiment. Having this extra layer of confluence is good, it adds an extra layer of increased probability, this has kept me out of 3 bad trades I would have otherwise entered this month alone. Saved a loss of 220 pips. There are a few other platforms that have a similar feature but the sheer volume of users on eToro makes this hack reliable.

2. Increase your trading account size with no extra trading
This might sound strange but I'll show you how it works, they have a disruptive technology that pays you just for placing correct trades. It works by other traders copying your trades, and you get part of their spread as payment. We have been messing around with this to find a hack, and by placing 'mirror' trades on eToro as well as our usual platform and we have built up a win history and now have a loyal following of traders who just copy our moves. Even though we are only placing tiny positions we still get the full share because people are copying the win rate and net gains, not the positions sizes. It works both ways as well, if your just starting out you can watch how people trade, copy their positions and learn in a much more dynamic way that just placing blind trades on your own.
So how much can you get? It works out to about $10 for every trader who copy's you, every month.

So these 2 guys would be netting around $642,000 and $583,000 per year respectively. Not bad considering the second guy only has a 3.87% net gain and only 53.9% weeks profitable. Most traders I know make better returns than that. The average profitable trader makes about 15% a year, so by placing small mirror bets now and growing your history on eToro you can grow your account in kickbacks. Obviously you can then use that as leverage for your own trades and grow your account nicely over time. It does take a little while to build up history so I recommend starting now, and in a few months you'll be getting cash for free. Basically teaching rookies by proxy and making big pay checks.
This is brand new information from 2014, before you could only release these commissions for trading in your own account which wasn't every appealing at all. It used to look like a bit scamy, but now you can draw commissions as and when ever you want. This update transforms the offer into a viable business me and many other traders. This is the reason eToro has made our number 3 spot on our review list.
This is still largely untapped resource by most profitable traders, once you login you will see the whole thing is pretty much ripe for the picking. There is almost a lack of top people to copy.
PRO Tip: What works well on eToro is realistic returns, some of the most followed traders had good win rates around 60%, plus modest percentile returns of 5-30% per year. The run and gunners who get crazy 200%+ gains rarely get followed for long as their strategy is to high risk. If your a solid trader, your leaving money on the table every day by not placing mirror trades on etoro, and if your rookie – intermediate you should get an account to further verify trades before entering the market. It's win/win.
Conclusion
Used in in parallel with your normal trading platform, eToro can provide a great benefit most traders, especially price action strategists looking for an extra edge, rookies getting a feel for how things work, and pro traders growing their account by using the mirror position hack.
Quick stats
Leverage: 400:1

USD/EUR spread: 2pips

Min opening deposit: $0 (Free $35 Credit)
Min trade lot size: 1000
Year founded: 2003
Location: Cyprus
Excluded countries: Black list

Funding options: Bank wire, cards

Support: Phone, email
Currency pairs: 20
Chart close: 0:00 GMT
Trading bonus: $2000