Many Forex traders are making the most from the advances of the internet, and trading from where every they please, foreign counties, their local coffee shop or their living room. We'll show you the top hardware needed in less than 5 mins!
Portability has been a key barrier in the past to enable this freedom, so tablets are exploding in the trading world. Most brokers now have custom native apps for all size of tablet and smart phone, so there is literally no reason not have one. Never miss a trade again, trade on the train, office or wherever your life takes you!  In this round up of the top tablets for Traders we will be looking at overall power, connectivity and screen size.
3. Google Nexus 9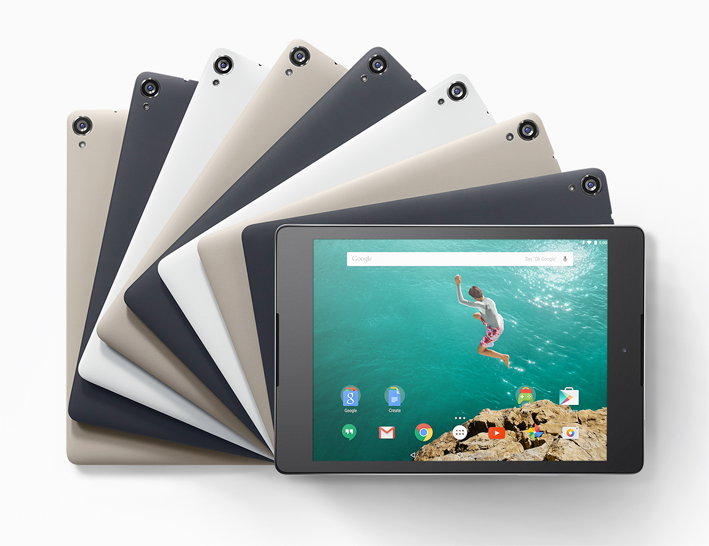 The Google Nexus 9 tablet stands out from the rest, being the fact that it is the first one to run the famous Android Lollipop 5.0 operating system, thus being very speedy and reliable in the long run. What makes the Google Nexus 9 tablet particularly useful for stock traders and Forex professionals is the fact that it has an outstanding multitasking ability – it can perform steadily with a variety of apps open at the same time, and you do not have to worry about the screen freezing constantly, or the apps running slowly.
In addition to this, you can quickly and fluidly switch from one app to another within seconds, and this certainly helps you save a lot of time and headaches. With a generous 8.9-inch screen, the Nexus 9 is an upgrade to the well-known Nexus 7 released last year: it comes with an ideal 4:3 aspect ratio (which, once again, comes in handy for traders and not only), it has a catchy knock-to-wake feature and it also comes with strong speakers that make it perfect for entertainment purposes.
There is more to Google Nexus 9 than its speedy processor – it also has a sleek and elegant interface, it has a very comfortable feel and it also features a deluxe streamlined construction that makes it very popular amongst gadget aficionados. The largest capacity model comes with a generous 32 GB memory, and it also features consistent updates that will make sure its operating system is constantly improved. Overall, it is safe to say that the Google Nexus 9 is one of the most affordable, reliable and professional high-end Android-based tablets that you can find on the market.
2. Sony Xperia Z2 Tablet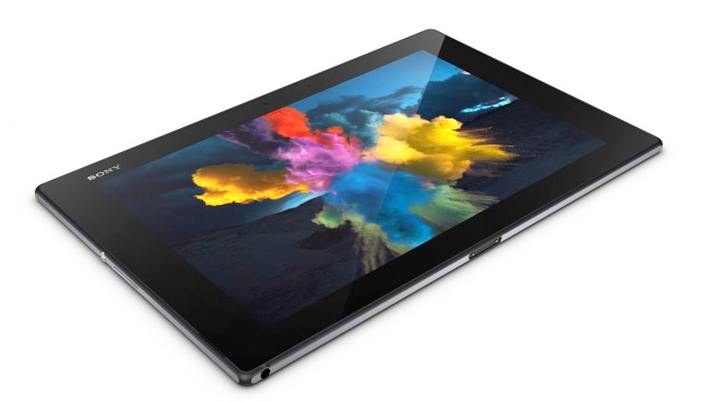 The Sony Xperia Z2 is widely known as the thinnest, lightest and perhaps most comfortable tablet Sony has ever released – and for a good reason! Not only is the tablet very thin and easy to handle (which is very important for those who are used to using tablets on a regular basis, as this prevents the bothersome hand fatigue), but it is also waterproof, which makes it very durable and reliable. With an irreproachable performance and an elegant, futuristic design, the Sony Xperia Z2 is certainly this year's favorite tablets.
The trim design, the strong list of specifications and large 10.1-inch 1920 x 1200 PS LCD screen make this tablet a perfect choice for Forex traders who do not want to miss anything. As a matter of fact, many people consider this Sony tablet to be a fierce competitor of the popular Samsung tablets: fast, reliable, professional-looking, feature-rich and very comprehensive, the Xperia Z2 tablet can be used both by beginners in the trading industry and by professionals who make a living out of this. You can easily switch from one app to another and you will get all the essential alerts in real-time! Besides this, the Zs'1 panel is designed to produce strong and natural colors that will allow it to use it for hours, while offering some excellent viewing angles at the same time.
1. Samsung Tab S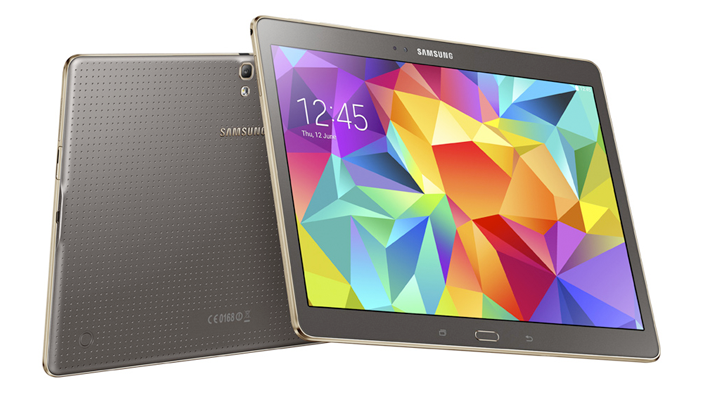 Our clear winner, the Samsung Tab S is a state of the art tablet manufactured by Samsung, and undoubtedly the most feared competitor for the well-known Apple iPad. The Tab S stands out through several important features: not only does it have a breath-taking high-definition 2560 x 1600 pixel super AMOLED screen, but it also comes with a great battery life. This large tablet has an outstanding 14-hour battery life, which makes it the perfect choice for Forex traders who are always on the go, and who always want to keep an eye on the ever-fluctuating market.
Very speedy and user-friendly, the Samsung Tab S also has a great multi window feature for multitasking, which once again comes in handy for those who want to use the tablet both for personal and for professional reasons: you can now browse the web, check the market or trade currencies and other commodities, while listening to music or poring over Google Maps at the same time, without worrying that the tablet might slow down when using multiple apps simultaneously: that will not be the case with the Tab S!
Overall, the tablet is practical, functional and aesthetically pleasant, with an excellent screen, a reliable battery and plenty of power: 16 GB of storage along with the Octa CPU that combines an 1.3 and an 1.9 GHz quad-core processor, thus taking the performance of the tablet to the next level!
"Never Miss A Trade Again"
Get pro trade set ups straight to your inbox as soon as they happen! Now 100% Free until November 2014.