When you use these simple price action strategies, a great side benefit is the massive reduction in time you need to spend trading. Your only looking for 1 indicator on 1 chart time frame. Spotting these only needs to take 30 mins on all Forex pairs and all indices. You can tailor this plan to suit your own schedule, but this works great.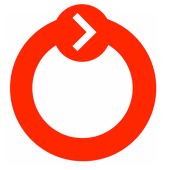 9am – Open trading platform, open each Forex pair or index chart, check for price action moving near key levels (trend, support, resistance). If price is approaching key level, move the potential trade to a new folder on your platform, or make a note with pen and paper.
9:30am – Check trades approaching key levels for pin hammers forming or formed from previous day.
9:45am – If no trade set ups are present, work is done for the day. If a pin hammer is formed at key level, you can spend 10 mins to plan and double check your trade. Enter the trade, set your stop loss and limit orders then you can finish for the day.
Amazing, once you know what you are looking for you really can do all this in just 1 hour per day or less.
The more time you spend looking at charts, and checking price levels the sooner you will burn out and suffer from stress buildups. As per the Forex price action trading mindset it's important to develop a disconnection from the trading. Once your trade is set up you will either win or lose, either one doesn't matter. Simply repeat the routine tomorrow, and the next day and stick to the mindset and you will end up being one of the 10% of profitable traders. It's so simple, simple is good, simple is fast, simple is profitable. You absolutely have to believe and have pure confidence in the strategy and your ability to carry it out. Get our free trading log so you can keep track of your success.
"Never Miss A Trade Again"
Get pro trade set ups straight to your inbox as soon as they happen! Now 100% Free until November 2014.